孔門十哲 The Ten Disciples of Confucius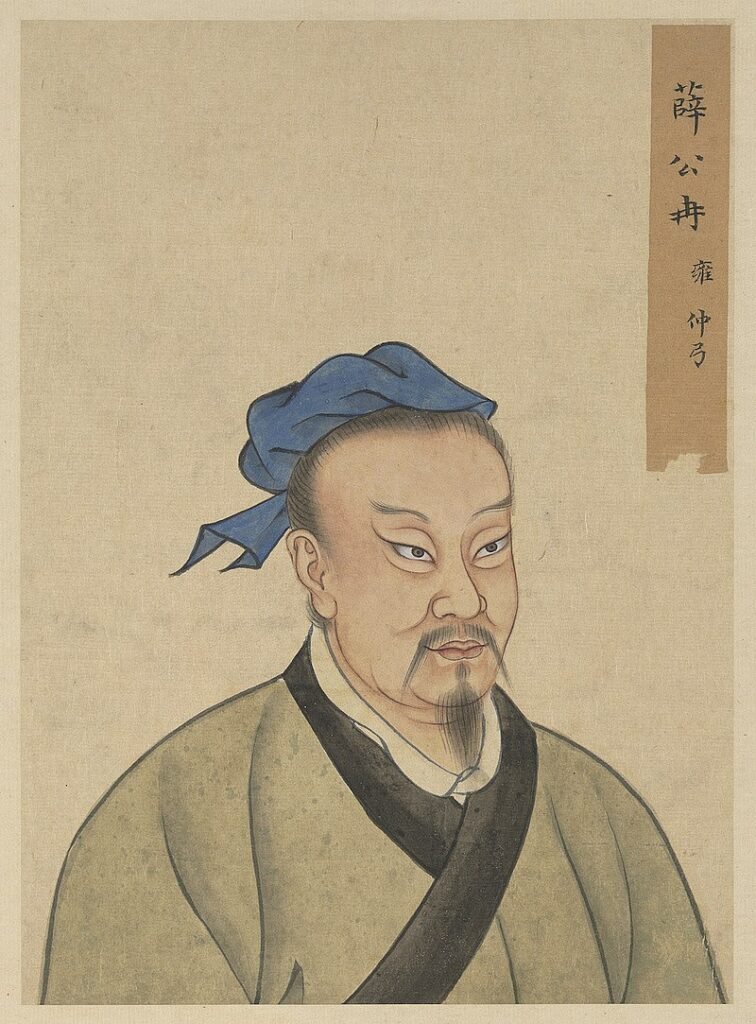 冉雍(前522年-?),字仲弓,春秋末年魯國(今山東曲阜)人。生於魯昭公二十年。孔子弟子,孔門十哲之一,少孔子二十九歲。唐贈薛侯,宋封下邳公,改封薛公。有人認為,仲弓是荀子推崇的儒家學者子弓。
Ran Yong (522 BC – ?), also known as Zhonggong, was born in the State of Lu during the late Spring and Autumn period of China, in the 20th year of the reign of Lu Zhao Gong. He was one of Confucius' disciples and one of the Ten Disciples of Confucius, being 29 years younger than Confucius. He was awarded the title of Xue Hou by the Tang Dynasty and Xia Pi Gong by the Song Dynasty, later renamed to Xue Gong. Some scholars suggest that Zhonggong may be the Confucian scholar Zigong who was highly regarded by Xunzi.
仲弓與冉有、冉伯牛同族,生於不肖之父。為人敦厚、氣度寬宏,在孔門以德行著稱,早年拜師於孔子,孔子稱贊他可以做南面王,《論語》記其名與字11次,並尊冉雍為孔門十哲德行科弟子之一。
仲弓曾問於孔子,孔子教仲弓存心敬恕,重視修身,辦事從大體著想,多舉賢才。孔子知名的「己所不欲,勿施於人」就是跟仲弓說的。隨孔子周遊列國後,回魯後的第三年(魯哀公十三年,公元前482年),四十一歲的仲弓當上了魯國季氏的家宰(總管)。
Brief Introduction
Zhonggong, together with Ranyou and Ran Boniu, belonged to the same clan and was born to a father of low character. He was renowned for his sincerity and magnanimity, and was highly regarded for his moral virtues among the disciples of Confucius. In his youth, he studied under Confucius and was praised by him as worthy of being a "southern-facing king". The Analects mentions his name 11 times, and Confucius esteemed Ran Yong as one of the Ten Disciples of Confucius in terms of moral excellence.
孔門十哲 The Ten Disciples of Confucius