孔門十哲 The Ten Disciples of Confucius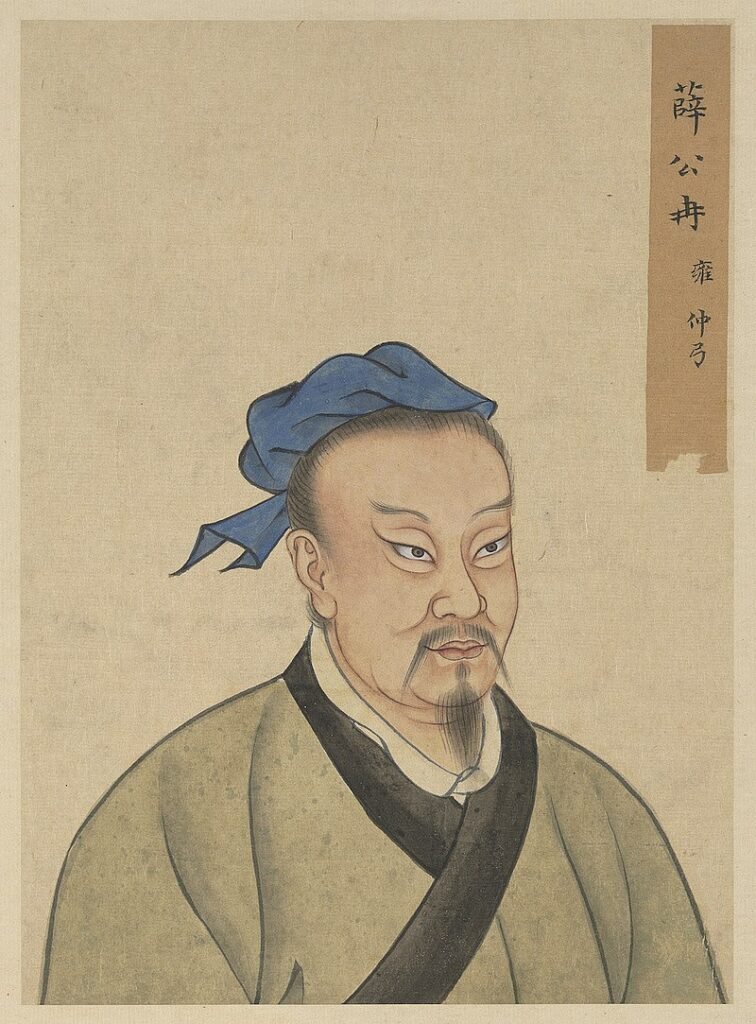 宰予,宰姓,名予,字子我,又名予我、宰我,春秋時代魯國人,孔子弟子,為孔門十哲之一,擅長說話。曾因白天睡覺,被孔子訓斥:「朽木不可雕也。」
Zai Yu, also known as Ziwo or Yuwo, was one of the Ten Disciples of Confucius and a skilled orator from the State of Lu during the Spring and Autumn period of China. He received a scolding from Confucius for sleeping during the day, with the admonition "Decayed wood cannot be carved."
宰予曾與孔子討論三年喪期的禮製及仁的問題,宰予認為為了精進德業,服喪一年就夠了,使孔子相當生氣而做出批評。另外,他因「晝寢」而被孔子批評為「朽木不可雕也」,為此一著名成語的來由。而且孔子還因此事從「聽其言信其行」改變為「聽其言觀其行」。
Zai Yu engaged in a discussion with Confucius on the proper etiquette for the three-year mourning period and the concept of benevolence. Zai Yu believed that one year of mourning was sufficient for the purpose of self-improvement. However, Confucius strongly disagreed with his proposal and criticized him. In addition, Zai Yu was scolded by Confucius for taking a nap during the day, which led to the popular idiom "Decayed wood cannot be carved." This incident prompted Confucius to change his saying from "hear his words and trust his actions" to "hear his words and observe his actions".
孔子曾說:「吾以言取人,失之宰予」,將他和子羽做對比。但南懷瑾的《論語別裁》提出不一樣的看法,認為孔子不是在批評宰予,而是告訴其他學生要體諒宰予,不要因宰予的行為而對他過度批評。
Confucius once admitted, "I wrongly assessed Zai Yu by his eloquence, as I did with Ziyu." However, according to Nan Huai-Chin's "A Different Interpretation of The Analects," Confucius was not reproaching Zai Yu, but rather advising his other students to be understanding and refrain from harshly criticizing Zai Yu's conduct.

孔門十哲 The Ten Disciples of Confucius