孔門十哲 The Ten Disciples of Confucius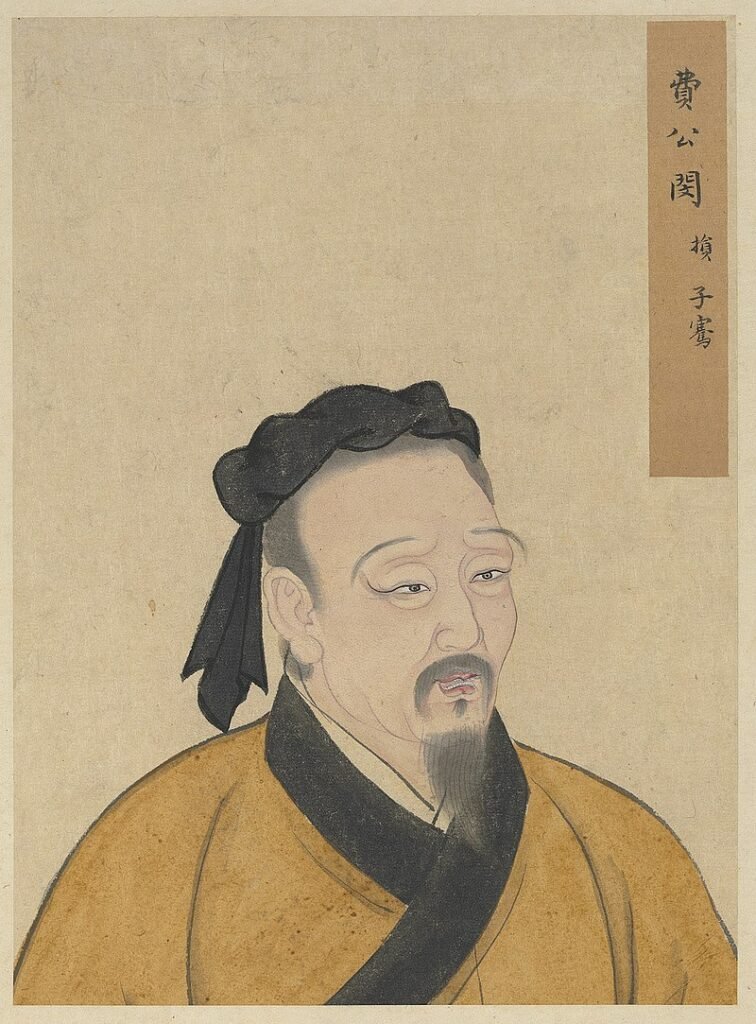 Min Sun (Min Xian, 699 BCE – 628 BCE) was an influential politician and military general in the state of Lu during the Spring and Autumn period of ancient China. He belonged to a noble family in Lu and was also one of the students of Confucius.
Min Sun was renowned for his remarkable intelligence and outstanding leadership abilities. He achieved great success in both the political and military fields. As a minister of the state of Lu, he dedicated himself to the development and governance of the country. Actively participating in state affairs, he proposed numerous beneficial suggestions that helped guide Lu onto the path of prosperity.
As an exceptional military general, Min Sun displayed extraordinary courage and wisdom on the battlefield. Leading the armies of Lu, he secured several significant victories, safeguarding the nation's security and interests. Skilled in deploying troops, devising strategies, and employing tactics, he continuously strengthened the military power of Lu.
Min Sun's loyalty and spirit of sacrifice are also commendable. He remained steadfastly loyal to the state of Lu, dedicating himself to the country's interests. Frequently forsaking personal gain, he prioritized the well-being of the nation and its people, earning him a reputation as a loyal public servant.
Despite his significant achievements in politics and military affairs, Min Sun faced criticism due to some controversial events. In his later years, he was demoted and ultimately killed as a result of a dispute with Lu Jian, a high-ranking official in Lu. Nevertheless, his contributions and spirit of loyalty continue to be praised and commemorated.
Min Sun's accomplishments left a profound impact on Chinese history. He is revered as a loyal minister and hero of the state of Lu, with his leadership abilities and courage serving as examples for future generations. His story is recorded in historical texts such as the "Spring and Autumn Annals《春秋》", providing valuable historical insights for posterity.