孔門十哲 The Ten Disciples of Confucius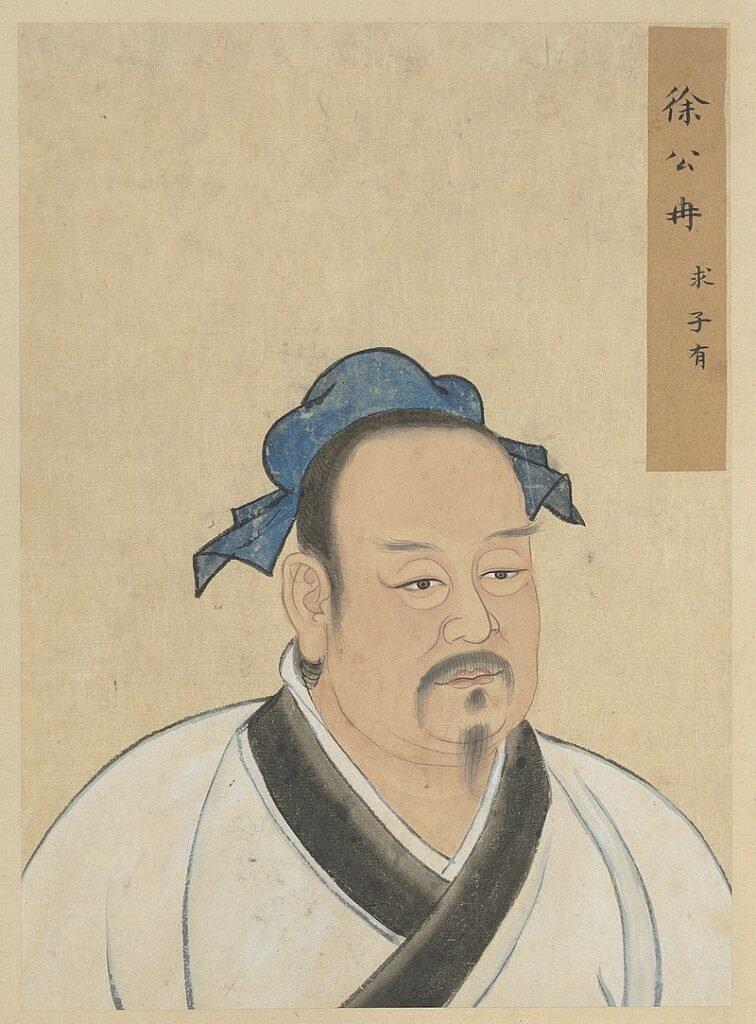 Ran Qiu(522 BC – 489 BC),whose given name was Qiu and courtesy name was Boniu, was a political leader and Confucian scholar during the Spring and Autumn period in the State of Lu. He was also one of the disciples of Confucius. He made significant contributions in politics, education, and ethical principles, earning him the title of being one of the representatives of the Confucian school.
Ran Qiu, renowned for his wisdom and exceptional talent, emerged as a prominent politician and advisor in the State of Lu. He held various positions, including Grand Minister of Justice and Grand Minister of Works, and was praised for his wise policies and fair execution. He advocated for rulers to prioritize virtue and benevolence, safeguarding the interests of the people and maintaining social harmony. He placed great emphasis on cultivating and practicing ethical principles, emphasizing the moral obligations and ethical standards between rulers and subjects, providing crucial guiding principles for governance.
As one of Confucius' disciples, Ran Qiu made significant contributions to the inheritance and development of Confucianism. He possessed profound understanding and insights into the study and interpretation of classical texts, transmitting Confucius' teachings and ideological framework to future generations of Confucian scholars. His doctrine emphasized the cultivation of personal character and virtue, advocating for the practical application and promotion of Confucian ethics. His educational philosophy emphasized the nurturing of students' moral character and knowledge, emphasizing the integration of knowledge and action and the development of practical abilities.
Ran Qiu's ideas and contributions are highly revered and admired by later generations. He is honored as an important representative of the Confucian school, with his name and achievements becoming integral parts of Chinese cultural tradition. His teachings and educational principles played a significant role in the development of ancient Chinese society and the dissemination of Confucian thought, influencing generations of Confucian scholars and societal progress.